UpraisIT Working with Home Instead Geelon
g
How UpraisIT's outsourced business strategy enabled Home Instead Group to expand and scale its
operations in Australia.
Taking care of non-core aspects of your business is what we do. But on top of that is taking care of your  customers as well. We provide great customer experience with our well-trained agents. 
It's not just disgruntled customers, there are also secondhand observers: other customers who saw a poor customer handling experience.
Secondhand observers also tend to give poor customer feedback, even if they were not the ones who received poor services themselves. This happens when they see another customer getting poor services, or read poor customer feedback from others online. Researchers said that employees should be aware that their audience is much larger than the customer they're focused on. Negative perception results in decreased customer loyalty, not just from unsatisfied customers, but can also be from people who observed poor customer handling.
To build a better customer experience means to also to rely on data. Put a number to interpret customer satisfaction from pre-selling, sale, consumption and aftersales.
Be More Proactive
Without historical data to help you put a consistent customer support tactic, most newly-built contact centers are out blind -since phone representatives won't exactly know the types of problems customers have. In order to figure out types of assistance a customer service team will offer, your campaign will need to experience a period of surveying: of trial and error where problems are solved as it comes.
It is important that, during the early stages of the campaign, take the time to have a dedicated team to handle customer complaints to get the relevant data needed to improve customer experience. It's tedious to establish your customer support tactic during the beginning phase, but it is worth it in terms of revenue.
More Reliable and Efficient Customer Service Processes
As your business expands, you will soon find the need to streamline several aspects of the business in order to keep things focused and in order. This can be done by dedicating separate contact lines for processes such as customer relations, email and chat support, tech support, billing and bilingual agents. Some customers prefer other modes of support like email or live chat, something you will need to consider when phone support gets swamped. Since Customer Service is the frontline of all customer calls, your outsourcing company will help you build a team that works well for the business and the customers.
Listen to Customer Feedback
Customers feel valued when their opinion is heard. Asking customers to answer a simple survey over the phone or email after each interaction will give you the data you need to understand customer experience and improve on your processes.
Consider Outsourcing with UpraisIT
As your business expands, you know that your business can only stay afloat as long as you can manage production, marketing, admin and customer handling by yourselves. Many companies had reached the point that they ran out of human and technical resources to give customers the experience they deserve.
UpraisIT offers outsourcing services such as leads generation, customer service, tech support, email and live chat. We will handle the recruitment and vetting of our talent pool, HR-related tasks, operations and reporting. There can be pros and cons on wanting to outsource, but with enough information, you will know that outsourcing, especially with us is your best option.
Let's Make Awesome Things Together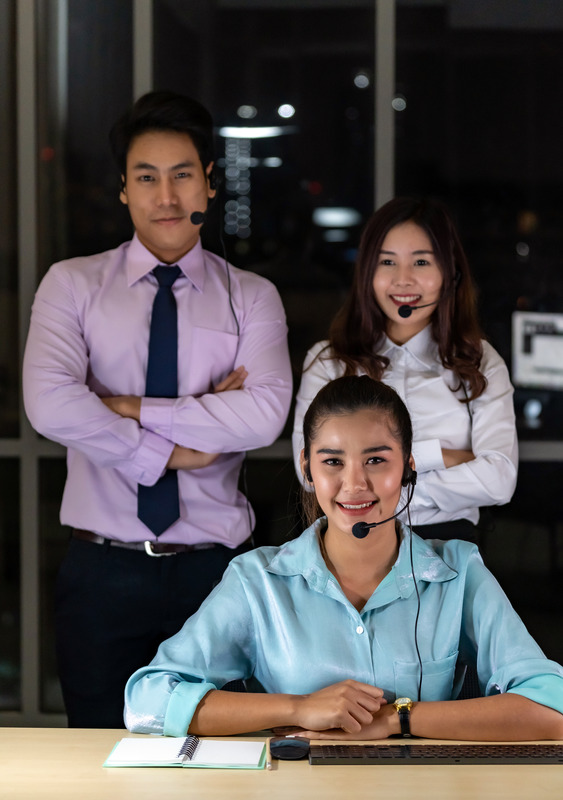 Tell Us About Your Project.