UpraisIT is a proud startup, founded in the last quarter of 2017, right in the heart of the Manila's bustling commercial district. Our leaders have combined corporate experience of 30+ years in growing BPO operations in the fields of Telco, Utilities, Healthcare & Retail. We already has set foot on providing IT Software Solutions and BPO services to clients in Australia, Canada, UK, US and here in the Philippines. 
We are a Team of Champions composed of talented and dedicated professionals who are passionate about bringing out the best in our roles.
We aim to deliver high-value outsourcing solutions for your business. We aspire to become globally competitive: the top choice in the outsourcing industry. 
We handle non-core aspects of your business, so you can finally focus on your core operations.
Performance Management Framework
If you can't measure performance, you can't improve it.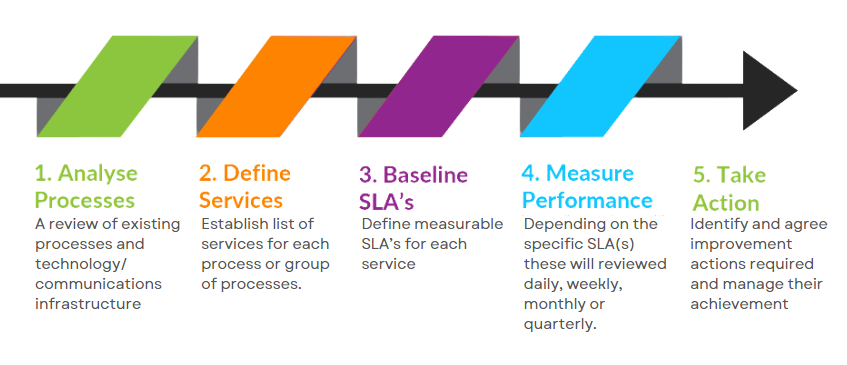 End to End Delivery Focus
Comprehensive Service Delivery Model
Clear interaction points
Strong Governance and issue resolution 
Integrated technology
Build and expand existing process documentation for the client 
Leverage industry best practices
Build business agility
Robust control and risk management 
Senior level UIT Quality Assurance BPO Senior Executive 
On-going ISO 27001 accreditation
Experienced Delivery Team
Client-focused team members with deep
expertise in providing BPO services
 Development and staff mentoring 
Robust Transition Methods
Reliable, repeatable transitions processes 
Experience in Process and IT transitions 
Structured gate reviews with Client involved in key decisions
Demonstrated site capacity in Manila 
Large and skilled workforce 
Growing skill base to meet market
requirements